Inspirational Sun Sign "Back To The Root" MP3 (sun sign / rising sign)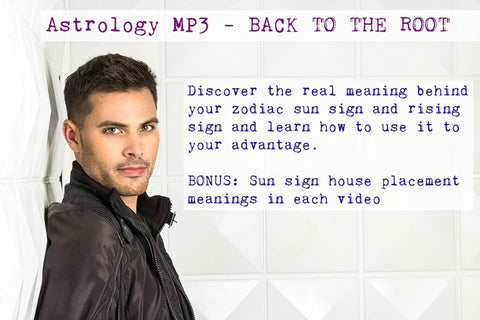 The "Back To Your Root" mp3 is based off your astrological sun sign/rising sign. When life brings us crazy situations and challenges to overcome, it is up to us to go back into our core and remember who we are.  This mp3 series is all about remembering your core and inspiring you back into your core strengths.  There is an mp3 for each sign and each mp3 comes with a bonus description of what the meaning of the Sun is in the house it was placed in your natal chart.  Each mp3 is inspirational and reminds you of the root of your sign, the planet ruler-ship, positive traits, how we handle people, problems and much more!  When you feel lost and the world has brought you challenges, this is the mp3 that will bring you back the energy and drive to connect you back with your roots.
An email with a download link will be automatically sent to you.
---
More from this collection